PU BU – The Falls (2021) running in the official competition of the Venice Film Festival. I chose to watch it because a festival offers the opportunity to peek into the unknown of filmmaking in other parts of the world, not just underlines the beaten paths.
Taiwanese director Chung Mong-Hong delivers a delicate tale in times of Covid, incorporating the social and personal troubles one might face inside of a pandemic. When a classmate is found positive for Covid-19, young Xiao Jing begins the quarantine period at home. Her mother, Pin-Wen, is in turn invited by the company she works for to take a period of leave – at least that is what she says.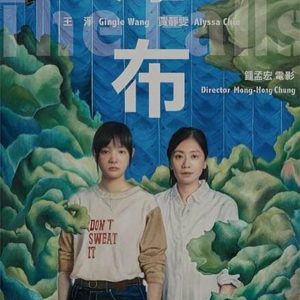 The two find themselves confined together, and the already difficult relationship between mother and daughter becomes even more strained. The strong actresses inn that mother-daughter duo display a deep bond which only grows stronger despite the difficulties, even though the set out of the story may suggest otherwise.
A rare piece of calm cinema honing in on single mothers and the often overlooked theme of mental illness in a bourgeoise setting which has to "function". It homes in on another pillar of society which seemingly gets eroded by fake news and bad news – trust between people, neighbours, friends, family.
This parable holds the focus on trust & responsibility and how to not loose it in face of a crisis. The film may intent to dwell precisely on the sense of trust – a positive beacon needed in our challenging times.