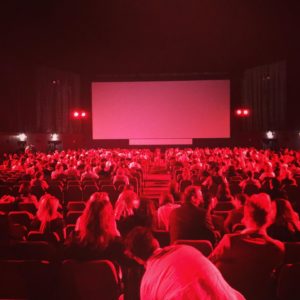 An arthouse World Premiere at Lido di Venezia yesterday (02/09/2021): a bit of a seating chaos and no green pass screenings that I saw. Hmm, not ideal during a pandemic. The frenzy of getting into the cinema hall has to be rehearsed and secured by now. However, FF2 mask on and hoping for the best.
Iranian born NY Artist's Shirin Neshat was showing her film "Land of Dreams" for the first time, in presence of most of the cast. Enigmatic and fragile Sheila Vand (Iran/USA), Matt Dillion and the director herself were attending. Vand who was starring in Argo, the A Girl Walks Home Alone At Night Iranian Vampire drama and Snowpiercer (TV series) was the anchor out of place in this most American road movie I have seen in a while.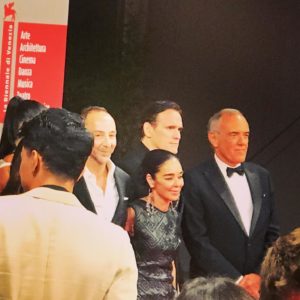 A fine slow paced piece in between Brazil, Paris-Texas, Black Mirror and a Lynchian touch without too much weirdness. Neshat deconstructs the US as not connecting with its dreams anymore, but also not inspiring enough dreams in its immigrants as well. People stay sort of detached and lonely – maybe free?
Matt Dillion who last played a serial killer in Lars van Triers "The House The Jack Built" from 2018 was type casted as the American cowboy grunt, but pulled off a likeable version of that trope in a solid way, fists and gun and motorbike. Isabella Rossellini reprises a minor role as a overacting white matriarch, William Moseley (Narnia, The Royals) plays his version of a Beatnik poet and suitor less convincingly – but he has funnily a chemistry with Dillion somehow, less so with Vand.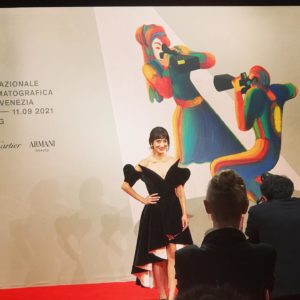 Joaquim de Almeida, fabulous in "Desperado" acts twice a small role as a doctor and an estranged husband. Neshat is less artsy and abstract here, relies on narration more than beautiful pictures and pulls off something convincingly American, without falling into all these traps of a naive hommage. It is after all, what all immigrant filmmakers did – dealing with their new home mustering more sensitivity than their local counterparts – who forgot that all their families once were immigrants.
Recommended.